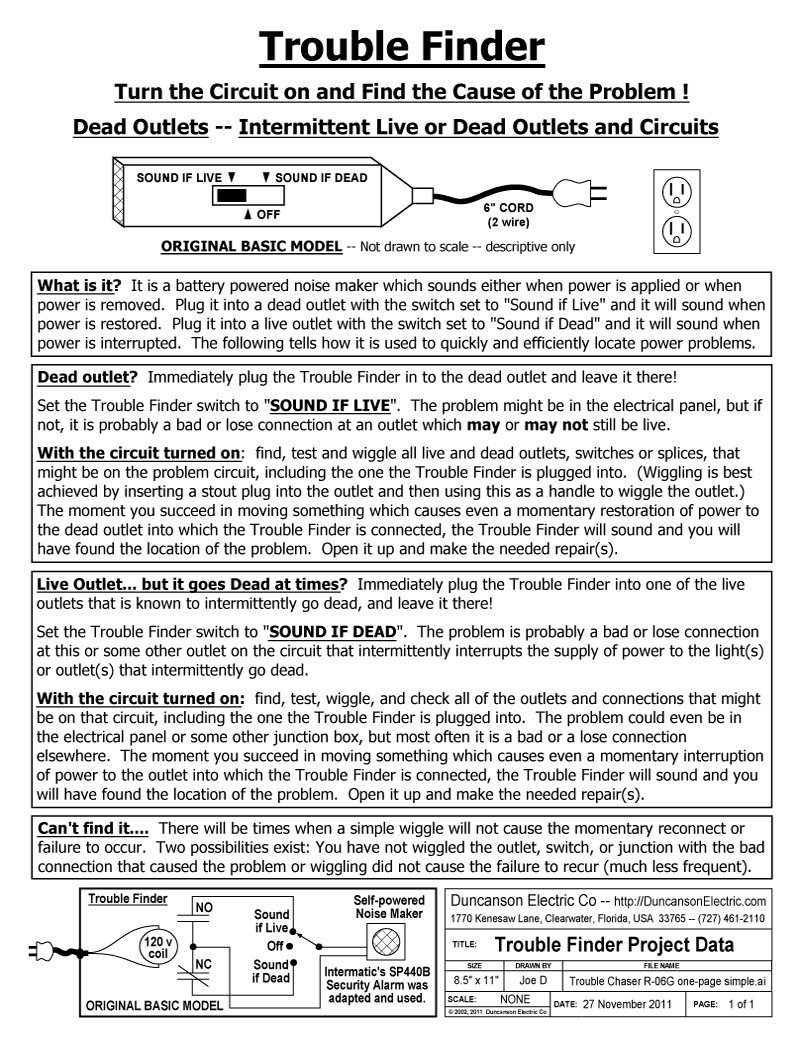 The Intermatic SP440B is a magnetically actuated security alarm... very loud.
The response time of the combined circuit is fast... with no noticeable delay.

One note on adapting the SP440B to this application: The SP440B alarm sounds when
the alarm's magnetically actuated switch opens, not when it closes as one might expect.
Unsolder and remove the magnetic switch and connect 2 wires in its place. Bring these
to the relay and switch as drawn but notice that since the alarm only sounds when these
2 wires are not connected, the 2 labels on the switch will be wrong and must be reversed.

The switch used in the unit pictured below does not have a center (off) position.
It is not needed. The SP440B has its own off/on switch.

This is all there is to it, inside and out. This is the Trouble Finder unit I have used for years.

(The small white Box glued to the top of the bigger gray box is the SP440B.)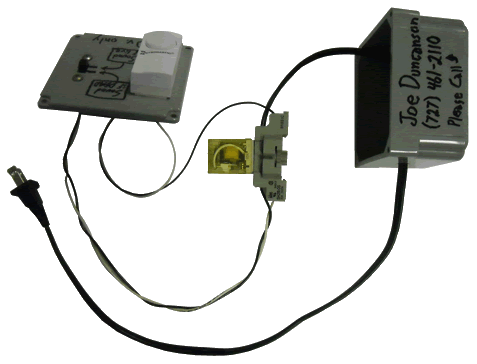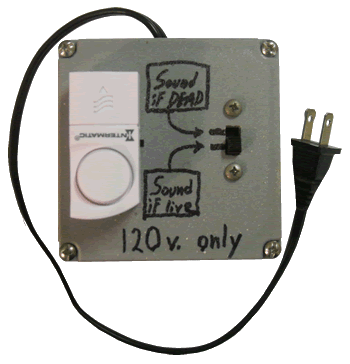 Though I have designed electronic versions with various added "Bells and Whistles"
that do offer advantages, the original version as detailed above has time after
time proven itself to be more than useful and adequate for the task.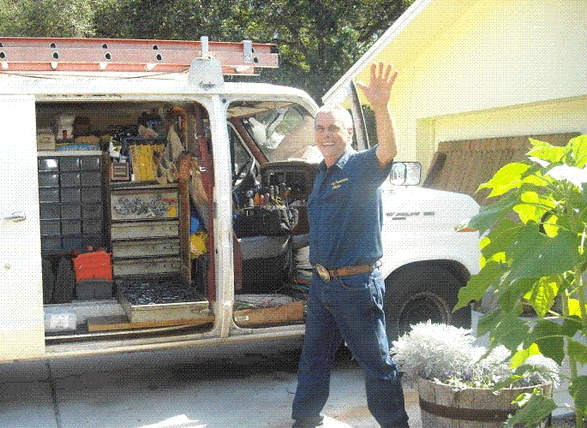 Above is my grandson Atticus.
Non-urgent - personal communications
may be addressed to me by clicking here:

Joe at Duncanson Electric Co



Content and Design Copyright © 2007, 2014 by Joe Duncanson (Duncanson Electric Co). All Rights Reserved.
Design and Hosting by New Vibe Web Design